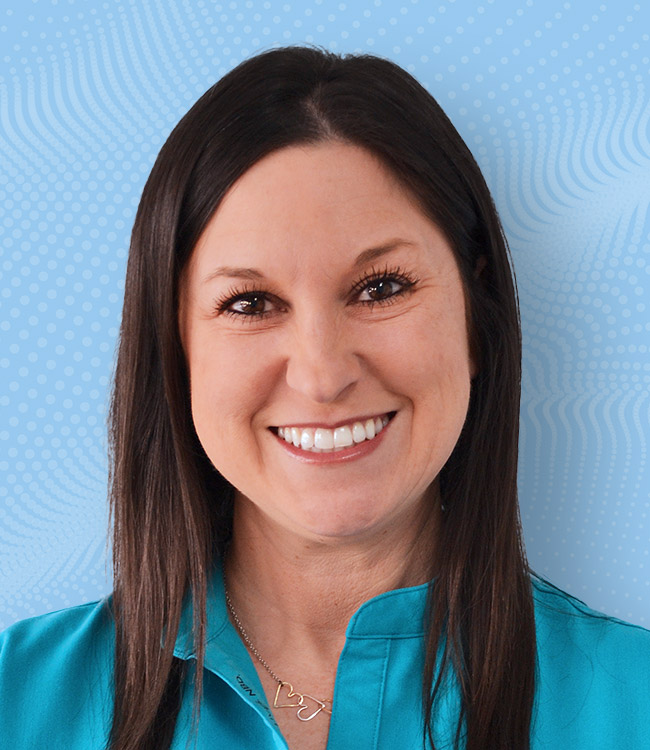 Tracy Patridge,
RVT, RPhS
Tracy Patridge, RVT, RPhS, is a highly experienced sonographer specializing in venous sonography, and has served at The Rane Center for over 17 years. Having graduated from Hinds Community College in 2006 with her Diagnostic Medical Sonographer degree, she began her professional journey at River Oaks Hospital, working closely with Dr. Seshadri Raju.
In 2012, when The Rane Center transitioned its testing to St Dominic Hospital, Tracy moved with Dr. Raju and took on the role of lead sonographer at the MHVI Vein Lab. Beyond performing specialized vascular testing, Tracy also assisted our physicians during surgical procedures.
Tracy currently holds the position of Chief Sonographer at The Rane Center. In this role, she works collaboratively with Dr. Seshadri Raju, Dr. Arjun Jayaraj, and Dr. Taimur Saleem. She is instrumental in performing diagnostic testing and is a crucial contributor to the diagnosis and treatment process, embodying The Rane Center's mission to deliver the highest quality care in venous disease treatment.
Through her experience, expertise, and commitment, Tracy Patridge continues to play a vital role in The Rane Center's journey towards advancing the field of venous care.
---
Education
Associate Degree of Science in Diagnostic Medical Sonography, Hinds Community College, 2006
Associate Degree of Science in Radiologic Technology, Mississippi Delta Community College, 2004
---
Certifications
Registered Vascular Sonographer, ARDMS
Registered Phlebology Sonographer, RPhS
---
Memberships
American Registry of Diagnostic Medical Sonographers
Cardiovascular Credentialing International